Adult Services
Residential
The Arc of Essex County offers an array of living options and supports designed to assist individuals with intellectual and developmental disabilities in reaching their full potential. We pride ourselves on maintaining beautiful and nurturing homes in safe and welcoming communities. Our residential team assists participants in leading well-rounded lives complete with engaging activities, learning, and friendship, while providing opportunities to make meaningful community connections.
The involvement of families and caregivers — through information sharing, goal setting and ongoing communication — is an integral part of our Residential Program.
Group Homes
Our beautifully maintained, accessible group homes are located in safe residential neighborhoods allowing residents to age-in-place. Our residential services provide not only a home, but also the necessary daily living supports needed to thrive. Compassionate staffing is provided 24hrs a day/7days a week, assisting individuals in realizing their fullest level of independence.
Supervised Apartments
Enjoy the privacy of apartment living with access to attentive and accessible staff available 24hrs a day/7days a week. One, two, and three bedroom units are available in both agency owned and community integrated luxury apartment buildings. All apartment offerings are conveniently located, in walking distance to local shopping, dining, and public transportation. Living situations are determined by the individual's personal preference and the level of support and supervision required.
Supportive Living
Designed to support residents with the highest level of independence, supportive living services are aimed at partnering with individuals as they become self-sufficient. The Arc of Essex County focuses on helping individuals find meaningful roles in their community and to feel valued as community members. Individuals are always at the core of the planning and implementation of services.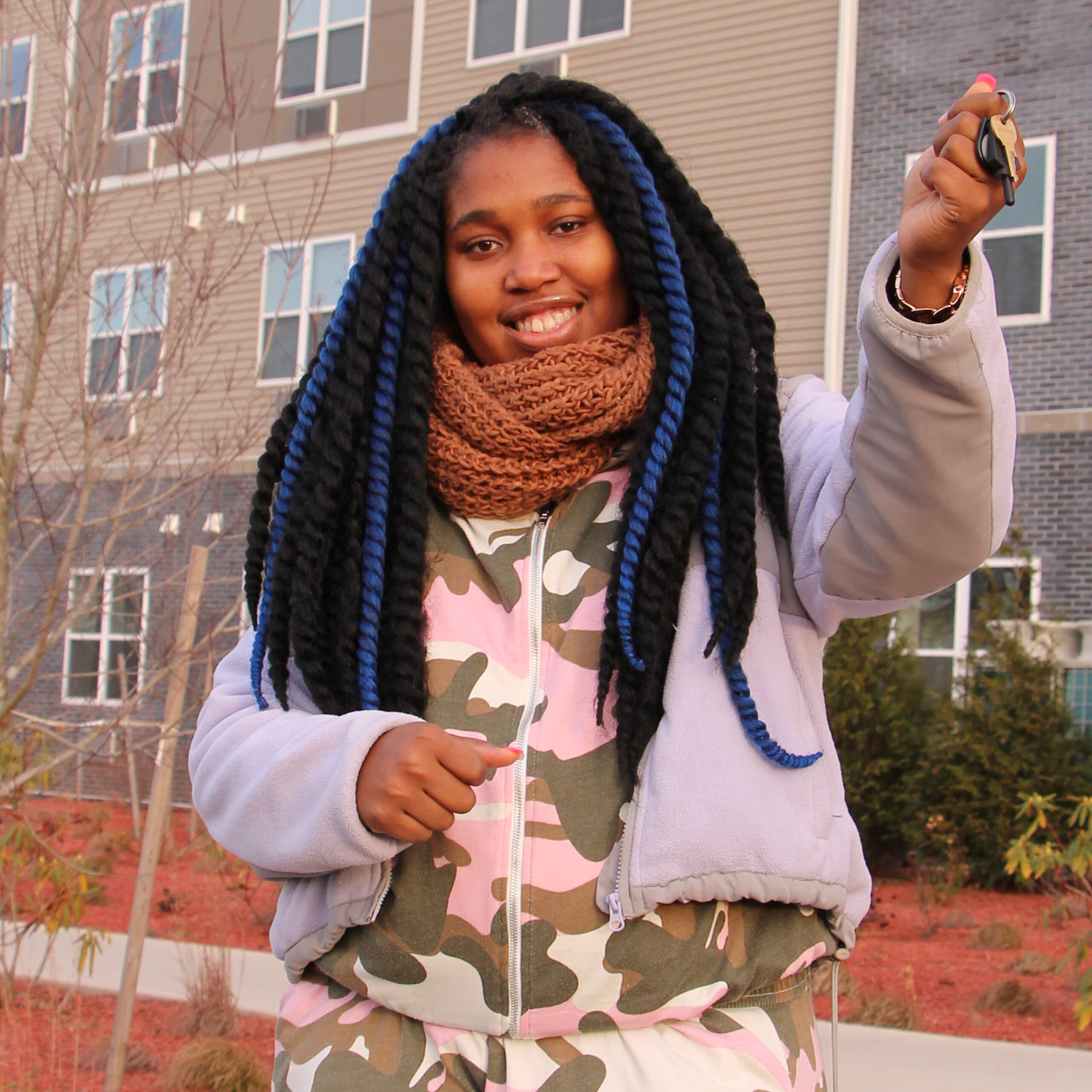 "It is very important for Adam to experience life. By attending

The Arc of Essex County's Day Program

he is able to do just that. Every day is a learning experience. The day is not long enough for him because there are so many activities to choose from. It is a perfect match."




                                                         
 -Halina Erven
Recreation and Respite Programs
Form friendships to last a lifetime.
Amazing facilities, exciting programming, and a caring staff will set the stage for an awesome adventure.




                                                         
Day Programs
Participants and their families can choose from a menu of Day Services offered five days a week by The Arc of Essex County that fit their lifestyle, schedules, and individualized service plans and goals. Activities focus on building skills needed to achieve maximum independence including social and life skills, communication, problem solving, and employment-related skills. All participants choose from an evolving menu of activities held either in-center or in the community.
Day Habilitation & Specialized Programs:
Provide an opportunity for the next level of learning and growth. Choice is at the core of our programming with options to suit every taste such as the creative arts, self-advocacy, wellness, and more. Programs are designed to ensure that each participant has the supports and environment in place to reach their fullest potential.
Pre-Vocational Training:
Receive foundational training and explore potential employment interests in a variety of industries. Hands-on, community based rotations enable participants to get a true picture of the paths they are sampling with opportunities for future growth.