More about us
We are powered by purposed. We are powered by you.
Ignited by a desire to ensure a better future for their children with intellectual and developmental disabilities, a group of concerned parents banded together in 1948 to establish The Arc of Essex County. Sharing feelings, stories, and experiences empowered the group to face the challenges that raising a special needs child presented.
Today, our wide variety of supports and services enables us to deliver individualized care, tailored to each consumer's unique needs while providing support to their families and loved ones. While learning a child is born with a disability is still emotional today, families can rest assured knowing The Arc of Essex County provides the supports and services necessary for their children to lead happy, productive, and fulfilling lives.
When you become a part of The Arc family, the best resources and staff join your team to help navigate state systems, access services, reach goals, and achieve dreams.
By the Numbers
The Arc of Essex County Largest Chapter of The Arc in New Jersey Serve Individuals from 7 Counties in Northern New Jersey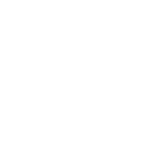 Reinvested more than $12.9 million to renovate & upgrade, programs and facilities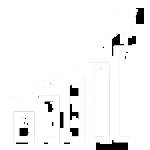 CORE VALUES
The Arc of Essex County is committed to ensuring a lifetime of achievement with dignity and full community partnership. To that end, we believe in:
EXCELLENCE
The Arc of Essex County is built on a foundation of excellence by continuously holding itself to the highest standards of evaluation, improvement and innovation.
SERVICE
The Arc of Essex County upholds a philosophy of superior service by providing all stakeholders with a respectful, prompt and knowledgeable response.
RESPECT
The Arc of Essex County recognizes the unconditional value of all persons and believes everyone should be treated with full dignity and respect.
COLLABORATION
The Arc of Essex County nurtures a culture of collaboration in which strength is enhanced by working together.
GENEROSITY
The Arc of Essex County thrives on the power of generosity which serves as the cornerstone of its mission and drives its purpose.
"I can't say enough good things about

The Arc of Essex County.

They give a voice to those who are unable to speak for themselves. Lisa and I have had nothing but positive experiences over the many years we've availed ourselves of their services. I look forward to my daughter continuing to be a part of The Arc of many years to come. We are forever grateful."




                                                         
 – Diane Alexander
LEARN MORE about our services